---
The ABEM Terrameter LS 2 is a great partner for geotechnical, groundwater, mineral, and environmental surveys and research due to its flexibility, ease of use, and unique features. The Terrameter LS 2 can do several autonomous measurements over hundreds of meters of electrode layout or a single measurement on centimetre-spaced pins in a laboratory model.
---
---
---
The ABEM Terrameter SAS 1000 – a geophysical instrument suitable for multiple VES (vertical electrical sounding) applications. ABEM Terrameter SAS 1000 is a highly competent Resistivity/IP system suitable for many different types of applications. By measuring both resistivity and IP simultaneously it minimizes expensive field time and it is expandable with a variety of accessories.
---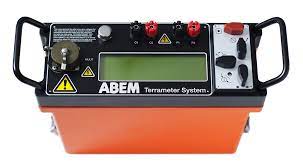 ---
For inquiries contact us
Like and follow our facebook page at Philinstruments Corp.